About the Graduate School of Creative Studies in Society and Culture
In today's globalizing society, the population is declining rapidly in rural areas, and revitalizing communities and maintaining local cultures have become major issues. In order to solve the increasingly complex and diverse issues that society will face in the future, we need more than ever now, talent who has abilities that measure up to the standards of the international community, who has global perspectives and experience, who has acquired advanced knowledge and skills necessary for the revitalization and sustainable development of regional societies and economies, and who can play a central role in regional development. In other words, talent who creates new values is a highly sought-after resource today.
In order to meet these needs, our existing Graduate School of Social and Cultural Systems and Graduate School of Regional Education, Art and Science will be integrated and reorganized into the new Graduate School of Creative Studies in Society and Culture on April 1, 2021.
The Graduate School of Creative Studies in Society and Culture offers a systematic curriculum aimed at not only deepening expertise, but also fostering panoramic and multifaceted perspectives that will enable students to play a wide-ranging role in society. Barriers between academic disciplines will be lowered to realize cross-disciplinary education, with the humanities, social sciences, clinical psychology, and the arts and sports sciences forming the core of the curriculum. The Graduate School will train talent who creates new values, capable of reframing human society in terms of society and culture, creating new values and possibilities, and translating them into action at the regional level.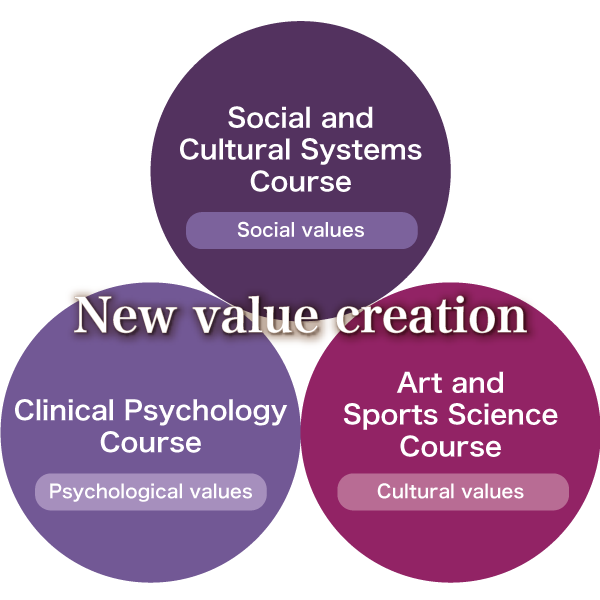 Department
Course
Degree
Department of Creative Studies in Society and Culture
Social and Cultural Systems Course
Master of Literature
Master of Policy Science
Clinical Psychology Course
Master of Clinical Psychology
Art and Sports Science Course
Master of Arts